Idukki Tourism Places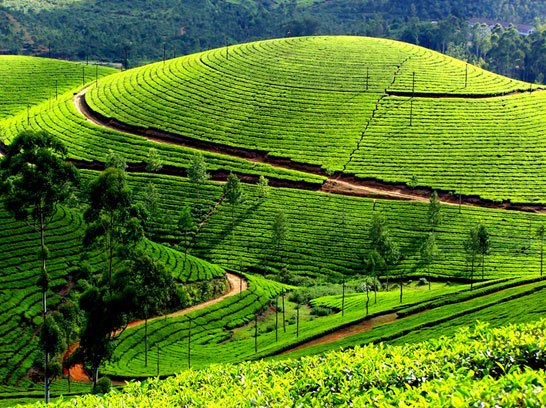 destinations
Hill View Park:
A well-maintained park spread over 8 acres, it is a popular tourist attraction and offers panoramic view of Cheruthoni and Idukki Dams. Elephants, deer and bison can also be sighted, so don't forget to bring binoculars.

Idukki Arch Dam:
One of the most popular tourist attractions in Idduki, this is a hydro-electric project encompassing 20 dams, 5 rivers, underground tunnels and an underground power generator. It is the largest arch dam of the country. The dam is located between two mountains – Kuravanmala and Kurathimala and surrounded by lush green environs. It is built on river Periyar and the main attraction here is the breathtaking view of the surrounding area.

Nadukani:
A charming hill station and an ideal picnic spot, it is around 25 km from Idukki. One can get panoramic views of the Blue Mountains. Moolamattom underground power station is another attraction close to Nadukani. The place is one of the boundaries of the Idukki Wildlife Sanctuary; hence, one can also get a glimpse of many rare species of fauna such as hornbill, wild rabbits, sambhar, jungle maina and elephants.

Keezharkuthu Falls
(Rainbow waterfalls): The waterfalls cascade down from a height of about 1,500 m throughout the year. The spot is also ideal for adventurous activities like rock climbing, mountaineering and camp tracking.

Thommankuthu Waterfall:
A small and beautiful waterfall situated 17 km from Thodupuzha in Idukki. It comprises of 'seven steps' and falls from a height of 1500 m. A major feature of the waterfall is that at each step a pool is formed. It is an ideal spot for adventurous activities including trekking and rock climbing. You can enjoy activities like boating, horse riding and fishing.

Idduki National Park:
The park is famous for migratory birds. It is 40 km from Thodupuzha and offers safari rides inside the park. Visit during September and October when the adjoining Idduki Arch Dam is full to its capacity. The park is open from 7 am to 5 pm; there is a forest bus that takes visitors around the wildlife park.

Munnar:
The beautiful hill station is situated at the confluence of three mountain streams - Mudrapuzha, Nallathanni and Kundala, 1600 m above sea level. Big tea plantations, beautiful towns, winding lanes and holiday facilities make this a popular tourist destination.

Vagamon:
The hill station is a trekker's delight. Situated at 1100 m above sea level, it is 65 km from Idukki town. The area is surrounded by beautiful meadows, valleys and tea gardens.

Thekkady:
It is called the king of jungles. It is an amazing experience to see the majestic tuskers and bright-eyed tigers in their natural habitat here.